Beaker 3L with jacket for hardening solution
The VARD2Go Thermal units are optionally equipped with the Mini Chiller Unit, which provides the cooling of the hardening solution. The chiller is connected to the 3L beaker with double jacket hose connectors, made from borosilicate. As the hot drops are falling into the bath, they heat up the oil over time. Because of that, the oil has to be cooled down over a cooling jacket.
In order to have a homogenous temperature and an optimal heat transfer from the jacket to the oil and from the oil to the beads we commend to put the beaker on the top of a magnetic agitator. On the figure below the Thermo- Scientific Maxi Direct agitator is shown.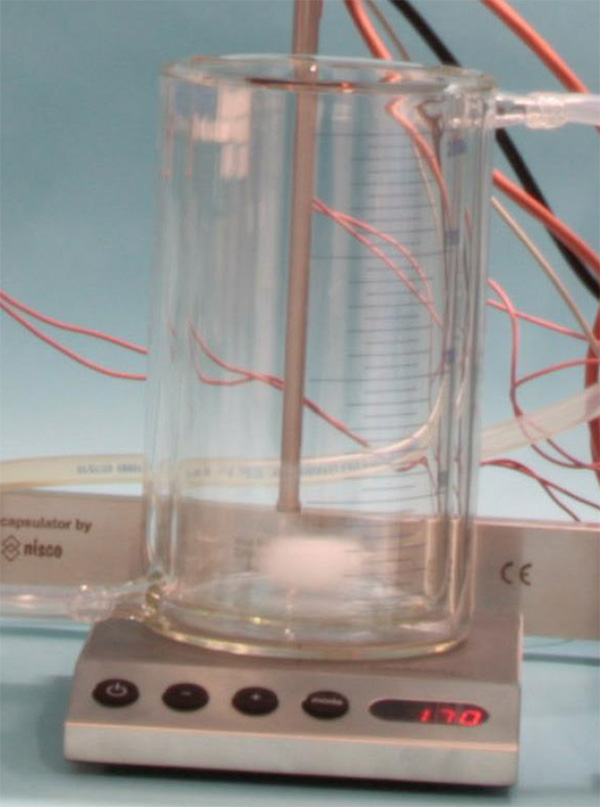 Figure: Beaker 3L with hardening solution (cooling oil) with double jacket hose connectors borosilcate (option)

Please use the Info-Form to ask for the adequate encapsulation system for your specific applications.
Please note: You need Acrobat reader to display the following PDF - Files.