Pressurized Feeding System with Stainless Steel Vessel – Heated
Applicable for VARD2Go, VARJ30

The heated pressurised feeding system consists of:

1. Pressure reducing station;
2. Stainless steel vessel (350ml, 2L and 5L);
3. IKA Magnetic stirrer; and
4. Heatable silicone hoses.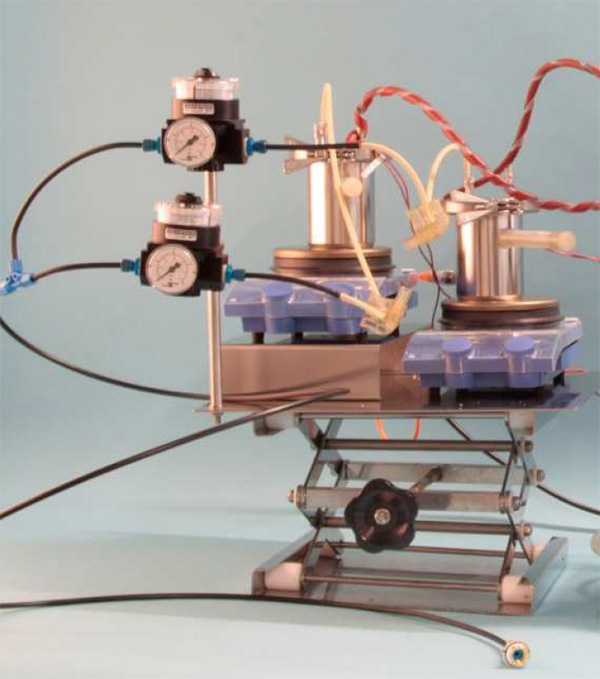 1. Pressure reducing station see flyer

Pressure Reducing Station with Manometer 3.0barg.

Nisco's specifications:

| | | |
| --- | --- | --- |
| 0.05-3.0barg | A-01065 | Stainless steel addition tanks |
2. Stainless steel vessel

- Material: 1.4435 (equivalent 316L).
- Cover Clamp with EPDM O-Ring.
- 350ml vessel with female Luer-Lock connectors.
- 2 [L] and 5 [L] with 3 mm hose and, optional, Leuer-Lock adapter connectors
- Connection Feed Tip Tube with hose connector.
- Connection air hose connector.
- Nozzle for Pt-100/Pt-1000 sensor (option heated for version).
- Handle (option for heated version).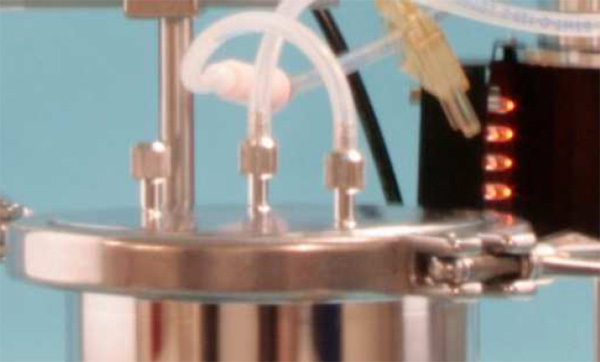 The stainless steel vessel clamp cover with connections is shown at the picture above.

3. IKA RET basic Magnetic Stirrer for more details see flyer IKA Agitator RET control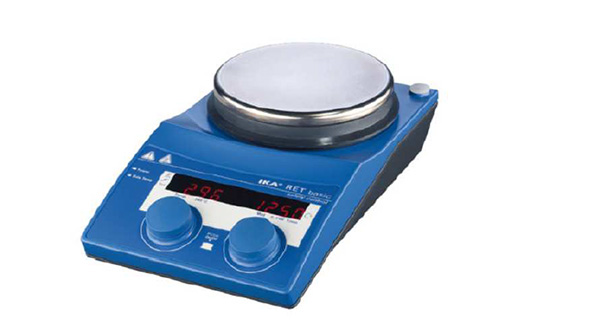 4. Heatable transfer hoses
- For the supply of the matrix, a heatable hose is used.
- The material in contact with the product is silicone.
- The silicone core is a standard silicone hose and can be exchanged.
- The electrical heating is 24V/8W.
- The preheating time before a batch approx. 10 minutes.

Please use the Info-Form to ask for the adequate encapsulation system for your specific applications.
Please note: You need Acrobat reader to display the following PDF - Files.